How to Get in the Water When You Don't Own a Boat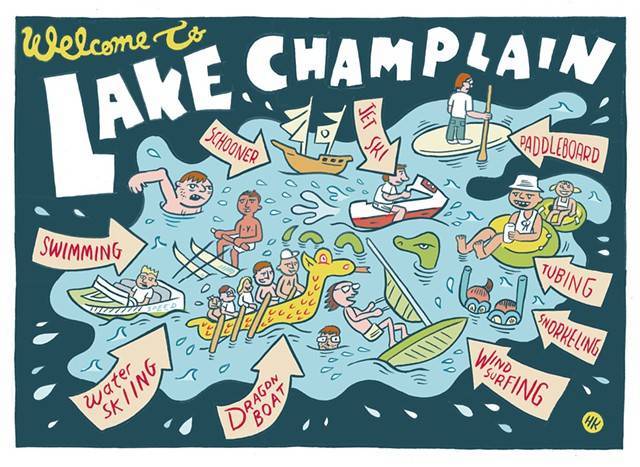 Article by: ETHAN DE SEIFE, Seven Days
EXCERPT: You'll want to test your new sailing skills by renting a sailboat, which you can do at various locations around the lake. Burlington's Lake Champlain Community Sailing Center, which also offers a host of sailing classes, charges $55 for an hour's rental, and offers season passes ranging in price from $200 for a student to $725 for a family.
The same organization's Women in Wind program uses sailing to build confidence and leadership skills in Vermont girls and women. The program's team-building activities — in sailing and SUP — are designed to foster self-confidence.
The Community Sailing Center also offers an adaptive sailing program. In a partnership with Vermont Adaptive Ski and Sports, CSC's program has been helping people with disabilities get on the lake since 1997. Its offerings include group and private sailing lessons, as well as sailboat, canoe and kayak rentals.