Water+Adventure Speaker Series
11am-6pm | September 2, 2023 | Hula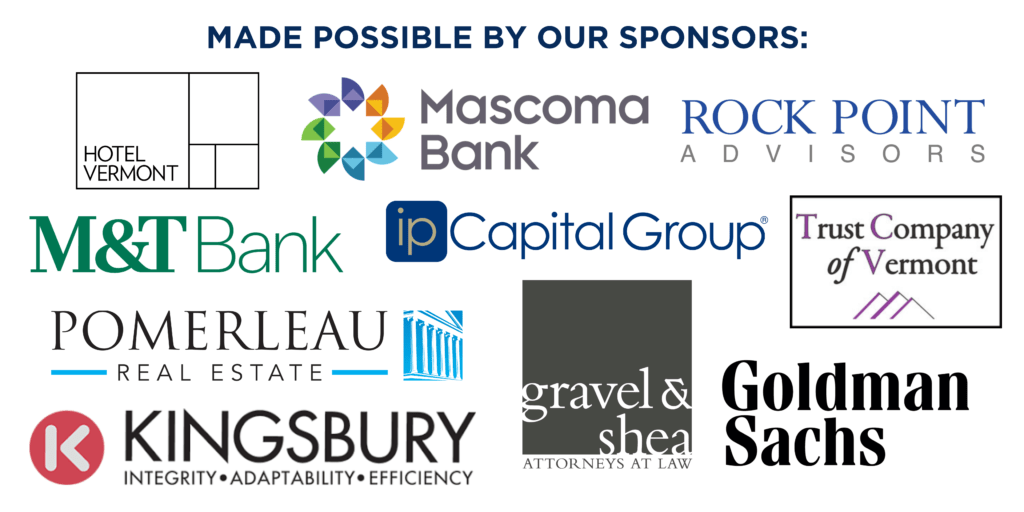 Unforgettable Talks and Expert Insights 
This unique event is designed to inspire the future generation of sailing for a lifetime of adventure + advocacy! With talks from expert speakers from around the globe, you and your family will spend quality time gaining greater confidence about future adventures, and be inspired to protect Lake Champlain and her ecosystems. Join the Community Sailing Center for a book signing, speaker series, and intimate evening reception on the deck overlooking the waterfront.
Tickets are available HERE.



Meet the Speakers
Emcee: Bravo TV's Below Deck Mediterranean Anastasia Surmava
Anastasia was born in the Republic of Georgia but grew up in the green mountains of Vermont. Her wanderlust started after graduating from the University of Vermont when she had an opportunity to sail around the Greek Islands. From day one she was hooked. She quit her job and stayed in the Mediterranean for the summer cooking on various sail boats, which turned into a winter in the Caribbean. Ultimately, Anastasia ended up traveling the world and cooking on yachts for seven years. She even appeared on Bravo TV's 'Below Deck Mediterranean' as a stew/chef. Anastasia has left her yachting career behind for the world of finance, but her love of sailing has led her to sit on the Board of Directors for the Community Sailing Center. She lives in Burlington with her husband, Will, and their 5 month old daughter, Arabella.
Dr. Wallace J. Nichols
Dr. Wallace "J" Nichols' visionary ideas related to the ocean and aquatic ecosystems, migratory species, marine protected areas, fisheries management, and plastic pollution inspire others to find a deeper connection with nature and embrace inventive approaches to addressing marine-related issues. Formerly a senior scientist at Ocean Conservancy, J has been the recipient of several fellowships, including a Fulbright. A fellow national member of the Explorers Club, he received the University of Arizona's Global Achievement Award in 2014. Prolific in his field, he has appeared in hundreds of media outlets including NPR, National Geographic, Vogue, and New Scientist. His book Blue Mind quickly became a national bestseller. Among the things J teaches us is that everything is fluid—his letter to his daughter about losing their home in a California wildfire in 2020 was published by Outside magazine.
Laura Dekker
The youngest person to single handedly sail around the world, Laura Dekker began her two year journey around the globe in a 38 ft boat named Guppy. She has chronicled her sailing journey in her book "One Girl One Dream" and in her film "Maiden trip." When speaking of her sailing adventures, Laura recalls the life changing lessons and experiences she found at sea and how it has impacted who she is today. Laura now dedicates her life to the Laura Dekker World Sailing Foundation with a mission of mentoring  young people to embark on their own sailing adventure.
Rachael Z.  Miller
Rachael Zoe Miller is an expedition scientist, inventor, National Geographic Explorer and Explorers Club Fellow working to protect the ocean and the lakes and rivers that feed her. She is the Founder of Rozalia Project for a Clean Ocean, a nonprofit addressing marine debris through cleanup, education, innovation and solutions-based research. Rachael is a co-inventor/CEO of the Cora Ball and coraclip's sea life artist. She leads teams on expeditions, including traveling the whole Hudson River twice and as the Microplastics Team's PI onboard the EV Nautilus. Rachael captained the 60' sailing research vessel, American Promise, certified hundreds of sailing instructors, trained Navy SEALS to find unexploded mines using underwater robots, pitched to audiences at Our Ocean and Plastics Europe and mentors young scientists at the New York Harbor School.
Ashley Sullivan
Ashley Sullivan grew up on an island surrounded by the sea in South Florida and has been involved in design, implementation and ongoing management of Environmental Education programs at multiple nonprofits for the past 20 years. She is the Executive Director of the Rozalia Project for a clean ocean, a life long sailor having logged over 20k ocean miles, and holds a 50 ton USCG captain. Ashley's strength as an educator and adventurer is her creativity and ability to connect with people of all ages. In addition, she is one of the captain's aboard Rozalia Project's 60' oceanographic research sailing vessel, American Promise working to clean and protect the ocean. She also travels the U.S. recovering marine debris, collecting data and sharing the story of Rozalia Project. Ashley loves to inspire people to be part of the solution through storytelling, cleanups, education programs and presentations. 
Sarah Evans
Sarah is from the small ski town of Stowe, Vermont. Sarah was drawn to the water and spent every summer on Lake Champlain from a young age. She started sailing with the Community Sailing Center at eight years old which led her to participate in junior racing at Mallets Bay Boat Club, being a captain on the Northern Vermont High School Sailing Team, and crewing for weekly club races on Lake Champlain. Working her way up, Sarah then acquired her US Sailing Level 1 certification and has worked as an instructor at the CSC for three seasons. At the age of 18, Sarah earned an apprenticeship onboard Maiden, the first all-female crewed boat to race around the world in the 1989-1990 Whitbread Race. Not only did Sarah complete just under 18,000nm, three Atlantic ocean and two equator crossings; working onboard Maiden also included engaging with The Maiden Factor foundation which raises money for girls' education and promotes women in STEAM. She visited charities, volunteered, and engaged with local communities at every stopover during her eight months with Maiden. Sarah will continue her education at the University of Connecticut, double majoring in Human Rights and Environmental Science, with plans to join the UConn club sailing team.
Joe Harris
Joe Harris began sailing at age 9 in small boats on Long Island Sound.  But it was not until he was 20, when he ventured out to Bristol Bay, Alaska to work on a commercial gillnet boat fishing for Sockeye salmon, that the dream of sailing around the world was born.  And it was a dream that never died, living alongside raising a family of three kids with his wife Kim and a career in commercial real estate for 40 years. In 2015/16,  Joe completed his lifelong quest of a circumnavigation in GS2 in the form of a solo, non-stop unassisted record attempt.  Although Joe had to stop twice to make repairs so he did not beat the record, he completed the circumnavigation- Newport, RI to Newport- in 152 days.  After considering hanging up his spurs, Joe decided one more lap was needed and in 2022/23, he competed in the Globe40 round-the-world double-handed race, starting and finishing in France, with 8 stops. It was a long and arduous journey that took nearly 10 months all-in, but Joe felt that, similar to mountain-climbing, its all worth it when you finish.  Now, at age 63, with two circumnavigations (one solo, one double-handed) under his belt, Joe remains ready to further explore the planet and help others do the same.