Signature Events
A Benefit for the CSC McConnell Scholarship Fund. Come down to the docks and enjoy watching the fireworks with all of your Community Sailing Center friends. Music, food and festivities.
The Community Sailing Center's mission is to encourage and celebrate the responsible use and long term stewardship of Lake Champlain by fostering educational and recreational opportunities for all members of our community. Stand Up for the Lake is an event that allows us to access the community of paddlers on Lake Champlain and fulfill our mission of encouraging lake stewardship! By sharing the event with the popular Eco Fest outdoor environmental festival we are able to provide an event that is educational and recreational. There will be advocacy groups on site as part of Eco-Fest to educate folks on the importance of cleaning up the lake.
Throughout the day there will be live music, food, demos, clinics, recreational races, and plenty of good times. This is a must-do event for all you paddlers out there.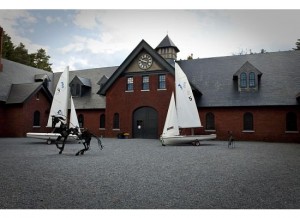 At the end of every season and before de-rigging our boats and locking our gates for the winter months, we host an exciting evening at Shelburne Farms. Our end of season event celebrates the commitment of our donors, friends and families to the mission of the Community Sailing Center. Enjoy drinks, appetizers, entertainment, a silent auction and the magic of Lake Champlain.