The Community Sailing Center is a vital hub on the shores of Lake Champlain where community members and visitors of Burlington, Vermont gather to play on the lake together. We've got something here for everyone regardless of age, ability, or income.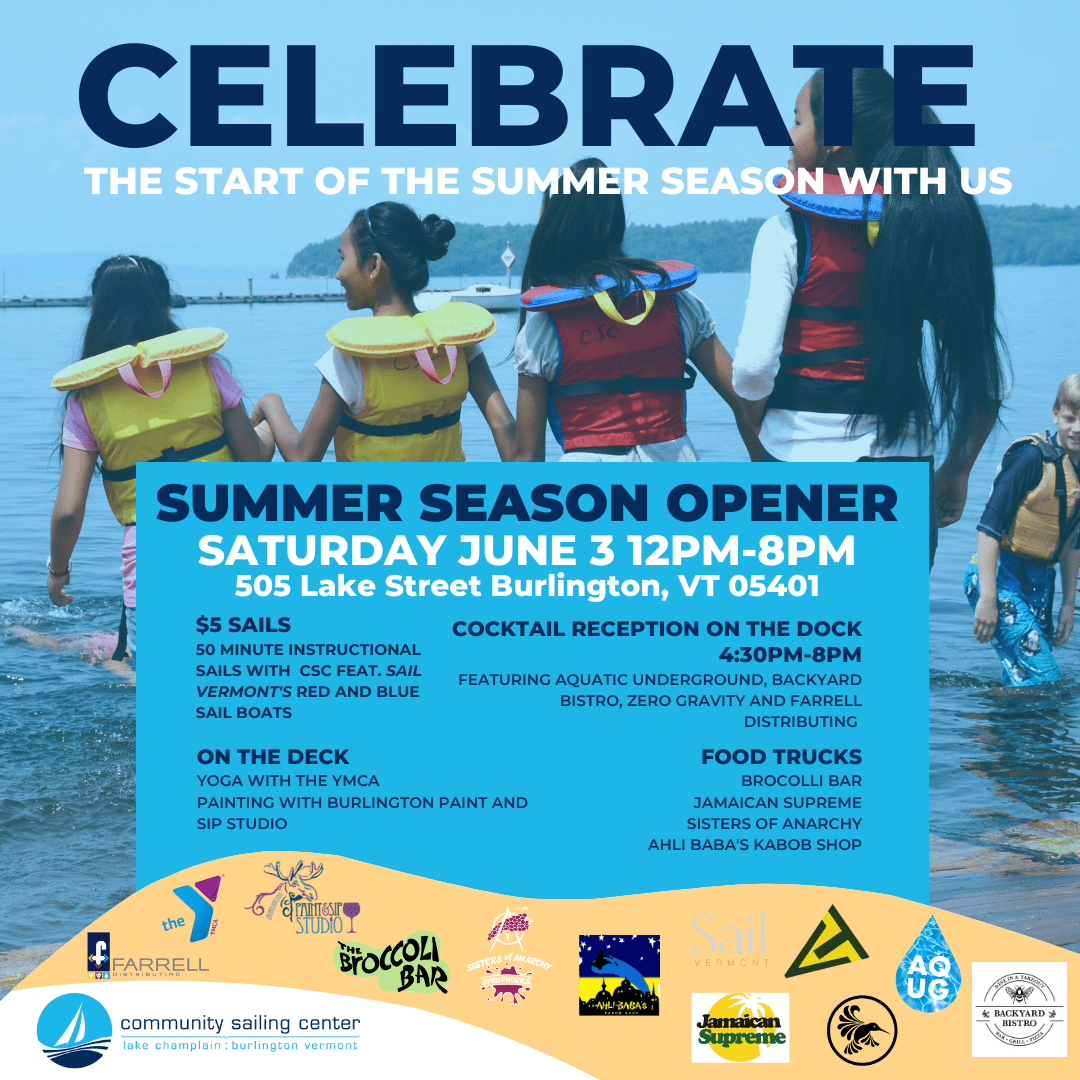 2023 Season Opener Event: June 3
We wanted to share a very special project we've been working on that was inspired by our deep-rooted belief that EVERYONE deserves an adventure. Our mission? To empower our community through unimpeded access to Lake Champlain, because we know the difference that even one opportunity can make in a person's life. Click below to give today!
Join the conversation