Meet our team.
The Community Sailing Center team is enthusiastic, energetic, and diverse. We have a small group of year-round staff that is supplemented by seasonal employees each summer and supported by dedicated volunteers, board members, and trustees throughout the year.
Management Team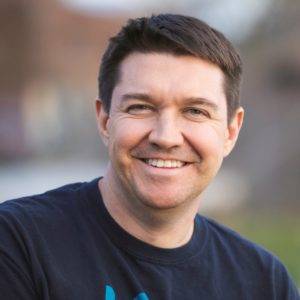 Owen Milne, Executive Director
Owen is passionate about community service and civic engagement and has a long-standing history of non-profit work through volunteerism and board leadership.  He has served on the board of directors for United Way of Northwest Vermont, Generator, Leadership Champlain, Lake Champlain Regional Chamber of Commerce, SerVermont, VT Green Building Network, Partnership for Change, Governors Committee for Employment of People with Disabilities and Northeast Disabled Athletics Association.  Prior to the Community Sailing Center, Owen was a workplace consultant for Red Thread and had previously worked as the Development Director for VT Businesses for Social Responsibility.  Owen resides in Burlington and is a two-time graduate of Champlain College with both undergraduate and masters degrees in Business Management.  In addition to his role at Community Sailing Center, Owen continues service in his role on the Board of Directors at Spectrum Youth and Family Services.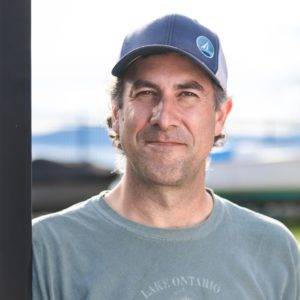 Colin Davis, Operations Director
Colin, a native of Rochester NY, has been part of the team since 2004. With his rich background of sailing instruction and management, he has held a variety of positions including instructor and program director. After helping to create many of the successful systems within the organization, Colin now devotes his time to maintaining our vast fleet and intricate dock system. He is often seen out and about in the boat yard keeping all the nuts and bolts of the CSC in line.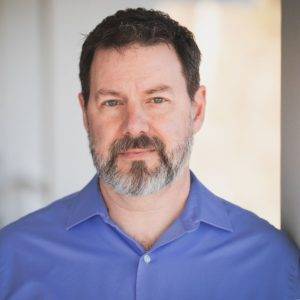 John Nagle, Program Director
John was raised in NY on the shores of the Hudson River. He has 20 years of experience in the field of customer service and office management. John was the Office Manager here at the CSC since 2018. In VT, he was the Office Manager at Adirondack Audiology, then Manager of Bistro de Margot. He spent ten years as the Operations Manager of the Atrium, a food service and establishment in NYC. He is also the co-founder and co-Artistic Director of Vermont Shakespeare Festival. He has been a professional actor, director, as well as adjunct faculty at UVM and St. Michael's College.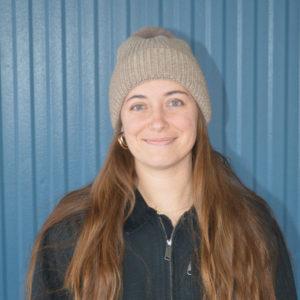 Emily Ridgeway, Development and Communications Manager
Emily is originally a Hoosier from Indiana who realized her love for the water early on. She comes to the Community Sailing Center with over 2 years of experience in the disaster response and nonprofit field as well as volunteering within communities all around the country. She is super excited to be working with the Community Sailing Center and providing lake access to everyone. She is passionate about empowering others and providing opportunities for communities to thrive. Emily can be found kayaking, skiing, and drinking iced coffee in all seasons.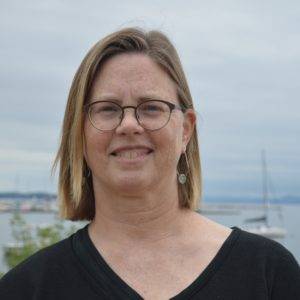 Janet Callison , Grants and Capital Campaign Manager
Janet learned to sail as a kid on the Mississippi Gulf Coast, taught sailing, built sails, married a sailor, and raced for 25 years. Newly transplanted to Vermont from Ohio, Janet has 20+ years of experience fundraising for nonprofits, specializing in increasing diversity, equity and inclusion for people with disabilities. She is thrilled to have found the perfect convergence of fundraising, sailing and inclusion at CSC, and spends her spare time kayaking, biking, reading, quilting and enjoying time with her husband and two sons in and on Lake Champlain.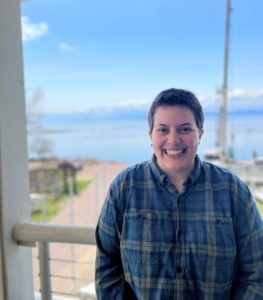 Tilly Ettlinger, Office Manager
Tilly was raised in Massachusetts and grew up splashing around in both the Atlantic Ocean and Lake Champlain. With over five years of customer service and office experience, as well as volunteering and community organizing, she's excited to join the non-profit sector. She's passionate about CSC's commitment to bring lake access to all, and believes everyone regardless of background or identity can find a way to enjoy paddling, sailing, or learning on Lake Champlain.  She can be found answering phones, outside in the sunshine, or paddle boarding on the water.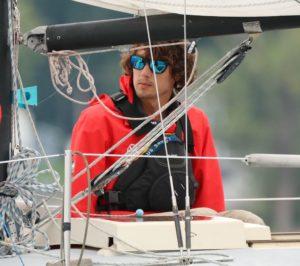 Justin Shay, Program Manager
Justin grew up dinghy racing in Buzzards Bay before relocating to Vermont to study physics. He has a background in emergency response, including years spent with Saint Michael's Fire and continued work in Emergency Communications. His passion for education has led him to teach in a variety of capacities, ranging from High School Chemistry and College Physics to Fire Engine Company Operations and Sailing Instruction.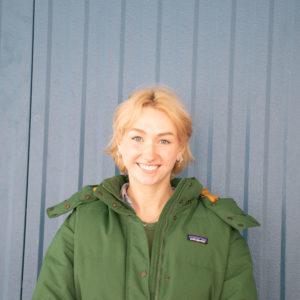 Hannah Walton, Education Manager
Hannah recently moved to Winooski from Boston, MA, and was born and raised in New England. They enjoyed spending their summers growing up sailing with their dad. They have worked in education in various capacities, first in special education, working with children and young adults with Autism Spectrum Disorder and related disabilities. They then taught at schools throughout the Northeast as an outdoor educator with Nature's Classroom New England, and was also a summer site coordinator for Citysprouts in Boston, MA, teaching youth STEM concepts through urban gardening. In their free time they love to ski, hike, read, and generally spend as much time outside as possible.
Community Sailing Center Seasonal Staff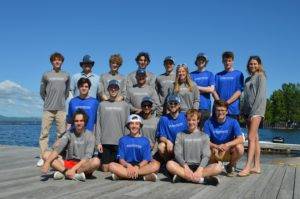 A few staff members grew up in the Community Sailing Center's learn-to-sail program. Several race competitively in the local high school and national collegiate sailing circuits. Others are seasoned racers and cruisers who have sailed in different places around the country and even all over the world. Many are students, teachers, and professionals looking to spend their spring, summer and fall outside, on the Lake, doing what they love. While each person brings their own experiences and reasons for joining the CSC team, what unites them is a shared passion for Lake Champlain and sailing, as well as a commitment to expanding the horizons of the students of all ages that they work with.
2023 Seasonal Staff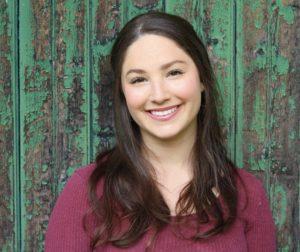 Harleigh Gastman, Events Intern
Harleigh is from a small city on the coast of Massachusetts and is a senior at The University of Vermont. She grew up sailing with her family and loves to be outside. She loves going for walks or just hanging in a hammock. Harleigh spends her free time with friends and family doing fun activities. She loves animals, watching movies, reading, and eating food.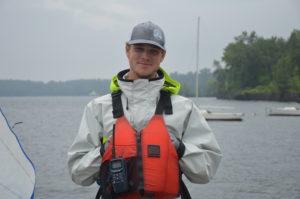 Aaron McNally, Sailing Operations Manager
Aaron McNally has been working with the Community Sailing Center for over 6 years. He is currently our Sailing Operations Manager who helps out with youth camps and operations on the waterfront. When not working, you can find Aaron working on his car, camping, climbing, and spending time with family & friends.