The Community Sailing Center is a vital hub on the shores of Lake Champlain where community members and visitors of Burlington, Vermont gather to play on the lake together. We've got something here for everyone regardless of age, ability, or income.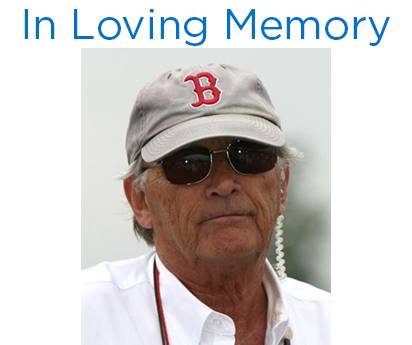 Tom Curley was best known for the nearly 40 years he spent promoting short track stock car racing throughout Vermont, New England, and Canada, and as the charismatic leader of Thunder Road Speedbowl in Barre, VT. But, little known to some is that Tom spent his early years in Maine and Vermont sailing and teaching sailing to "his kids" – the boys and girls that he taught and coached. Tom's pride in "his kids" resulted in lifelong friendships with many of them and their families, which persist to this day. In searching for a way to recognize the impact that Tom's coaching and life lessons had on them, "his kids" recently came together to dedicate the "T" Curley Observation Tower at the new Community Sailing Center campus in his honor.
Read a touching eulogy by his daughter, Cait Lynch here.
Read the Obituary here.
Join the conversation