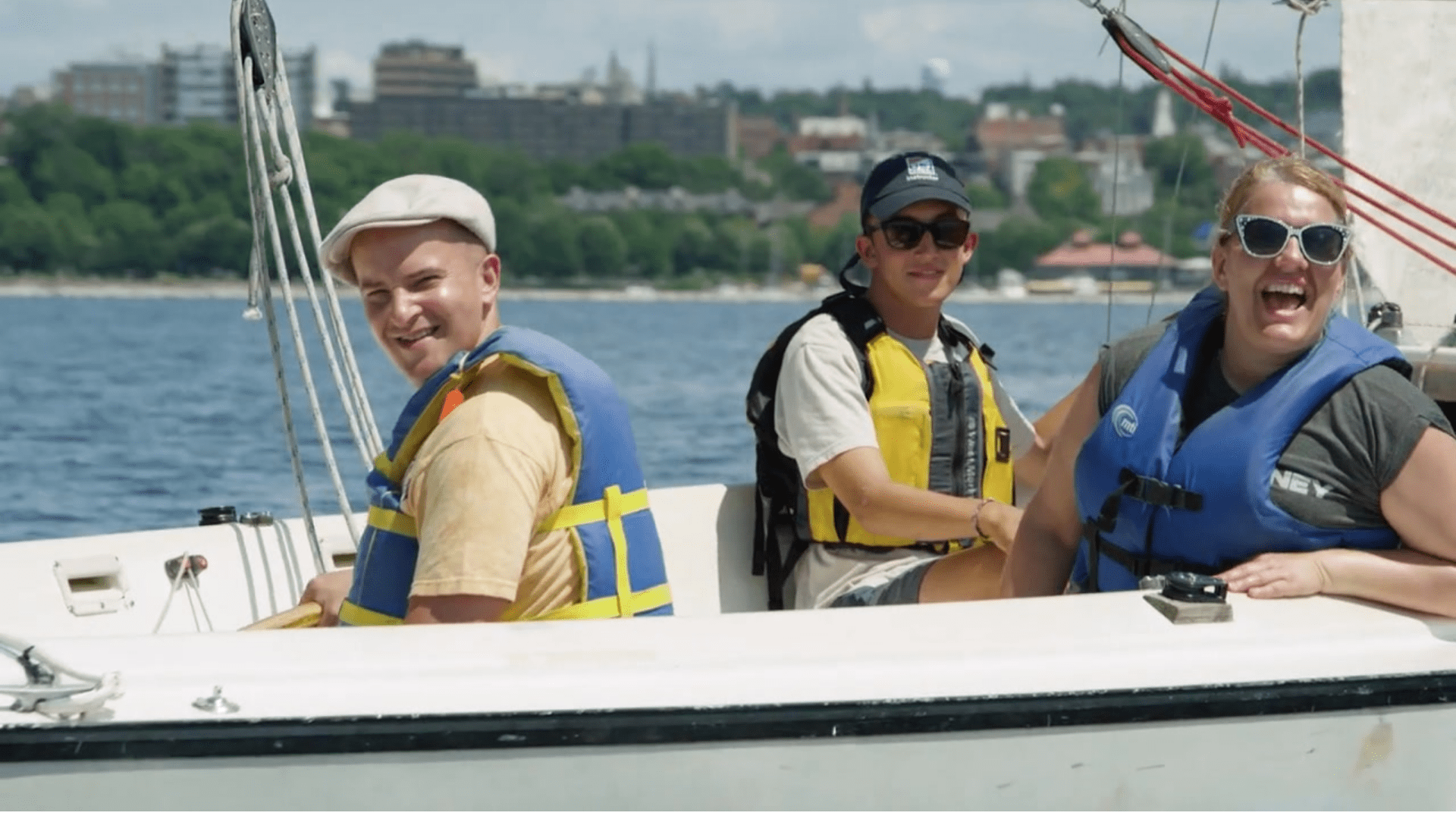 Season Opener | June 3rd, 2023
12pm-8pm
Are you excited for the start of the summer? We sure are! The Community Sailing Center is celebrating the start of the sailing season at 12 PM on June 3rd with $5 sailing, food trucks, yoga on the deck, paint 'n' sip,  games, and more!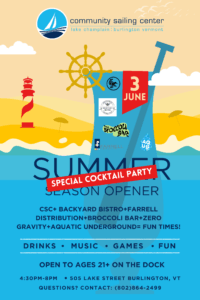 Evening Cocktail Reception on the Dock
4:30pm-8pm
Evening Cocktail Reception on the Dock starts at 4:30-8pm featuring Backyard Bistro serving Zero Gravity beer with Farrell Distributing, Aquatic Underground, and Broccoli Bar. Bring your friends and family for this awesome event out on the dock. See ya there!
$5 Sails
Registration required. Sign up here.
Sails departing every hour from 12:30pm-3:30pm on CSC Sonar's and Sail Vermont's Blue & Red. Hurry! Spots are going quickly!

Yoga on the Deck
1:30pm-2:30pm
Free Yoga on the deck with our partners, the YMCA. Lookout to amazing views of Lake Champlain while you perform yoga poses.
Burlington Painting Sessions
On the Deck 3-4pm and 5:30-6:30pm
Registration on the Burlington Paint 'n' Sip website. Sign up for your spot today!
No Registration Required for the rest of the fun!
Come on down to the CSC!